Audience Award for Best Feature
Follows five Native American Tribes across deserts, coastlines, forests, and prairies as they restore their traditional land management practices. For millennia, Native Americans successfully stewarded and shaped their landscapes, but centuries of colonization have disrupted their ability to maintain their traditional ways of life. As the climate crisis escalates, these time-tested practices of North America's original inhabitants are becoming increasingly essential in a rapidly changing world.
DIRECTOR: Costa Boutsikaris & Anna Palmer
(USA, 2021, 76 min.)
---
Audience Award for Best Short
In Jenjarom, a small palm plantation town a few kilometers outside of Kuala Lumpur, Malaysia, the smell of burnt plastic crept across the town every night entering the homes of residents, stirring them awake, choking for fresh air. After months of sleepless nights, a few local residents decided to investigate the source of the smell, forming the Environmental Protection Agency of Kuala Langat. In They Keep Quiet So We Make Noise, we follow two activists in the Environmental Protection Agency of Kuala Langat, Pua Lay Peng and CK Lee, during a night-drive searching for illegal recycling facilities while learning about their fight against the tide of plastic waste being sent to Malaysia from overseas.
DIRECTOR: Marlena Skrobe
(USA, 2021, 12 min.)
---
Shared Earth Foundation Award for Advocacy
Established for the 2014 Festival, this award recognizes a film that inspires advocacy in response to a compelling environmental challenge. The award includes a $10,000 cash prize.
The upcoming Disney+ original series from National Geographic, and executive produced by James Cameron, plunges viewers deep within the epicenter of whale culture to experience the extraordinary communication skills and intricate social structures of five different whale species. Featuring the expansive knowledge and skill of acclaimed National Geographic Explorer and Photographer Brian Skerry, and narrated by Sigourney Weaver, this is an epic, revealing, and emotional story that very few were lucky enough to witness…until now.
EXECUTIVE PRODUCER: James Cameron
(USA, 2021, 49 min.)
Read more about this award here.
---
William W. Warner Beautiful Swimmers Award
Established by the Warner/Kaempfer family for the 2015 Festival in memory of William W. Warner, author of the Pulitzer Prize-winning book, "Beautiful Swimmers," a study of the crabs and watermen of the Chesapeake Bay, this award recognizes a film that reflects a spirit of reverence for the natural world. The award includes a $10,000 cash prize.
In a series of lyrical portraits, The Long Coast illuminates the stories of Maine's seafolk, those whose lives and livelihoods are inextricably connected to the ocean. This atmospheric film shows the beauty, intimacy, and uncertainty that coastal dwellers face in rooting their lives in the ocean, particularly as human actions — from overfishing, to aquaculture, to warming seas — confront Maine and its people with profound change.
DIRECTOR: Ian Cheney
(USA, 2020, 80 min.)
Read more about this award here.
---
Eric Moe Award for Best Short on Sustainability
Founded in 2013 by Julia and Richard Moe in memory of their son, Eric, to honor his strong interest in film and commitment to sustainability, this award recognizes a short film that best captures efforts to balance the needs of humans and nature. The award includes a $5,000 cash prize.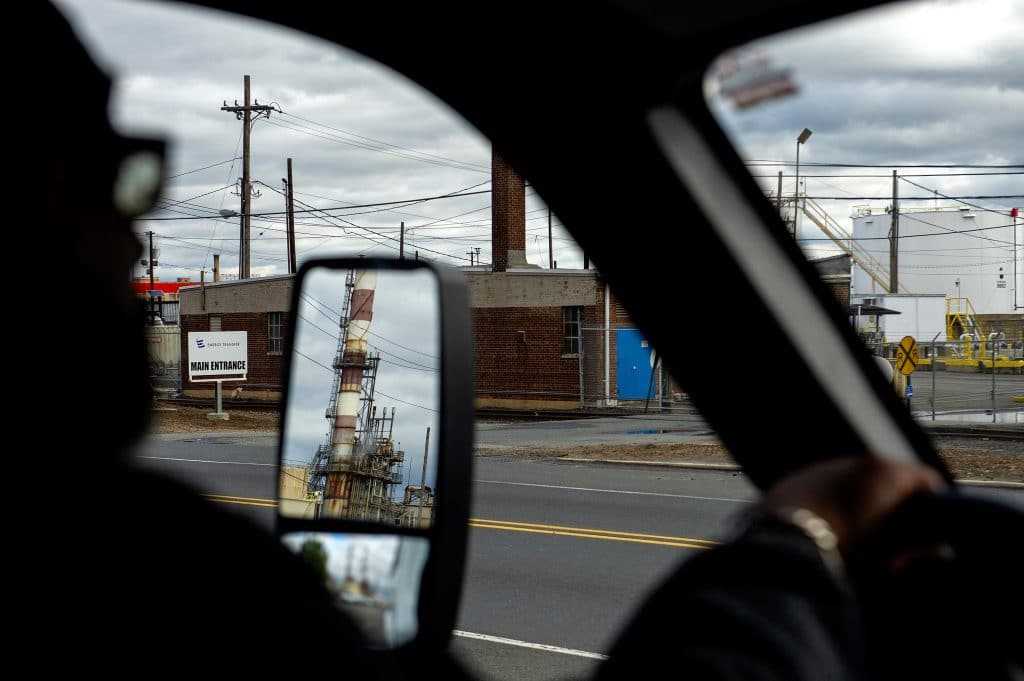 The Ironbound district of Newark, New Jersey, is one of the most toxic neighborhoods in the country — in a one-mile stretch, residents live with a sewage treatment facility, an animal fat rendering plant, and chemical storage. Maria Lopez, a Honduran-American resident there, is waging a war for environmental justice. The Sacrifice Zone follows Maria as she leads a group of warriors who are fighting to break the cycle of poor communities of color serving as dumping grounds, so the rest of us can live in comfortable ignorance.
DIRECTOR: Julie Winokur
(USA, 2020, 32 min.)
Read more about this award here.